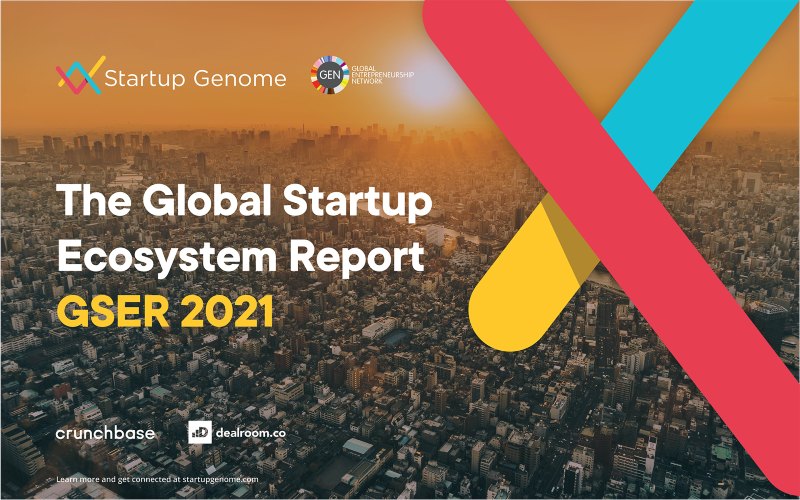 Report: Wilmington A Top Global Emerging Ecosystem
Wilmington is once again being recognized as a top global emerging ecosystem for startups, according to a report from research firm Startup Genome and Global Entrepreneurship Network.
The city ranked No. 81-90 in the Top 100 Emerging Ecosystems list which "showcases the strengths in ecosystems with the highest potential to become global top performers," the report stated.
On a scale of 1 to 10, with 10 being the highest score, Wilmington received a 3 for performance, 5 for funding, 1 for market reach and 1 for talent. The performance measure includes exits (number and volume), startup valuations, growth, speed to exit and early-stage success.
According to the report, the countries on the emerging ecosystems list are collectively worth over $540 billion in Ecosystem Value, which is a sum of all exits and estimated startup valuations.
"These are ecosystems that are at earlier stages of growth, and our ranking methodology is adapted to reflect this, to showcase the strengths in these ecosystems that have high potential to be top performers in the coming years," the report stated.
Charlotte ranked in the list at No. 61-70 scoring an 8 in performance and market reach.
The report also included the Top 30 and Runners-Up. Silicon Valley ranked No. 1, New York City and London tied for No. 2 and Beijing and Boston followed at No. 4 and No. 5. The Research Triangle was included in the runners-up, tying in the 36th spot.
The Research Triangle, a technology research and science park anchored by Raleigh, Durham and Chapel Hill, received a 1 in performance, funding, connectedness, market reach and knowledge, and a 4 in talent. The park is surrounded by three universities, UNC-Chapel Hill, Duke University and N.C. State University.
Startup Genome is a San Francisco-based policy advisory and research organization for governments and public-private partnerships, and it has the mission to "accelerate startup success and ecosystem performance everywhere." Global Entrepreneurship Network is a platform of projects and programs to help people start and scale a business.
The Global Startup Ecosystem Report 2021, available for free here, is "comprehensive and widely-read research on startups, with 280 innovation ecosystems and [more than] 3 million companies analyzed."
Data was gathered from databases such as Crunchbase and Dealroom.co as well as Forbes 2000, Github API and more.
The report noted that while the pandemic created uncertainty, the increased use of technology, remote working and interest in the digitization of customer and supply-chain operations, resulted in "fuel to technology's fire."
"For entrepreneurial ecosystems, 2021 is turning out to be a year of remarkable growth and productivity. And the dispersal of success—already underway before the pandemic—has only accelerated," the report stated.
Last year, Wilmington also made the Top 100 Emerging Ecosystems list, where it tied at No. 91-100.
BY JOHANNA CANO, POSTED SEP 22, 2021 on https://www.wilmingtonbiz.com/entrepreneurs/2021/09/22/report_wilmington_a_top_global_emerging_ecosystem/22342
Sorry, the comment form is closed at this time.